We are super stoked to announce the launch of a new series of city guides in partnership with global tour company Urban Adventures.
The city guides feature the favourite local spots and insider know-how from the Urban Adventures team, who are located in the cities covered. The guides are built on Triptale's app-making platform.
City guides to Amsterdam, Toronto, Berlin & Melbourne are already available to download in the App Store & more will follow soon. The series is planned to include at least 15 destinations.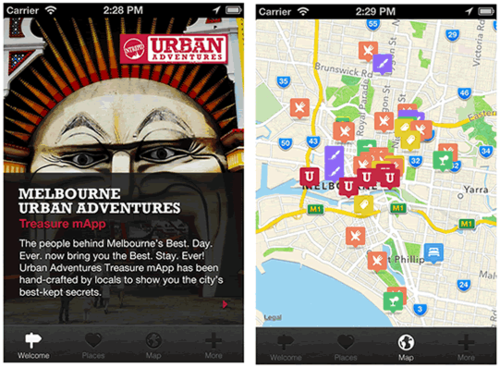 Using branded apps to connect with customers
Urban Adventures is a global day tour company with a liking for digital technology. When they wanted to create something special to give to their customers, traditional printed material just didn't cut it.
Using the Triptale platform, Urban Adventures started creating city guides so their customers could have local advice with them throughout their trip, also after the official tour was over.
"Most of our customers stay on in their chosen city for an extra 2-4 days so we wanted to find an interesting & innovative way to help guide them through the rest of their stay. Triptale helped us to create a series of stunning travel apps that our customers love."
Tony Carne, General Manager, urbanadventures.com
The app also makes for a memento of the trip afterwards, and makes it easy to connect with Urban Adventures again when you visit one of their other 82 destinations.
Urban Adventures chose to curate their own content, having local staff in all the cities. With Triptale's platform the content can be easily updated and adjusted going forward.
To download the free guides search "Urban Everplaces" in the App Store.
---
Urban Adventures is a global day tour company offering small group day tours in over 80 locations in six continents. It's a part of Intrepid Travel.
Triptale is a new app building platform for travel companies and DMOs. It allows brands to build beautiful mobile brochures and city guides in a matter of hours. For further information visit our website or get in touch.
---