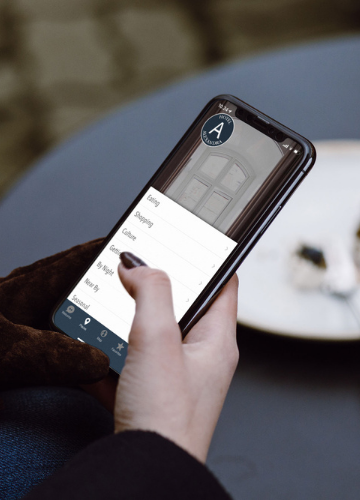 When it comes to integrations - the sky is the limit!
Travel and tourism mobile apps help users plan their next travel, accommodation, ticket bookings, cab or bus rides, route mapping, and so much more. But to be able to feature all of this in one app the optimal solution is to integrate your app with your other platforms – this also ensures the best user experience.
Integration between digital systems is a digital method, in which every part of the digital systems, new as well as existing, can communicate with each other.
We pride ourselves on developing such integrations perfectly – creating a seemingly effortless customer journey and experience through any app.
We feel confident that we can integrate any system to our apps!
How could your company benefit from integrations to apps?
Fewer manual errors as manual workload is reduced and a greater overview is gained.
Automization of data, systems, and work processes will create streamlined workflows that help you avoid duplication in your work efforts.
Spend less time on administrative tasks and focus on what is most important to the company; creating the best customer experience possible, leading to increasing revenues and profits.
Manage and analyze your data optimally with an integration that ensures an easier and more efficient everyday life.
Increased productivity and efficiency as a simple and automatic navigation integration between business systems and data exchange is created.