Boutique hotel in the heart of Copenhagen
Hotel Alexandra is a Danish design boutique hotel in the center of Copenhagen. Their mission is to make their guests feel like they are staying with a local Danish friend, that is passionate about design.
Over the past 20 years, Hotel Alexandra in Copenhagen has carefully sourced a large collection of world-famous Danish mid-century vintage furniture. The combination in all should make the guests feel as if they are taken you back in time. Experience living as the Danes did in the 50s and 60s.
Hotel Alexandria needed help to get their boutique hotel into the digital age. Their desire was to offer their customers a mobile app solution to book a stay, get in contact with hotel staff members and provide a better user experience.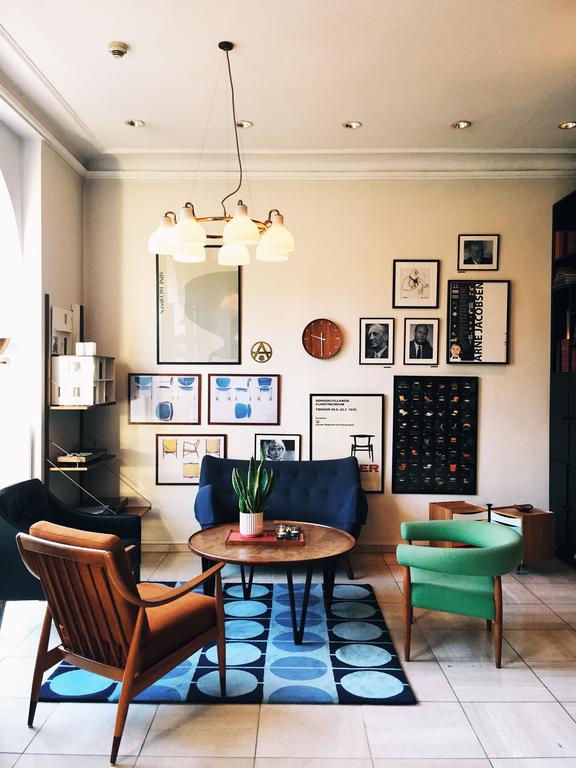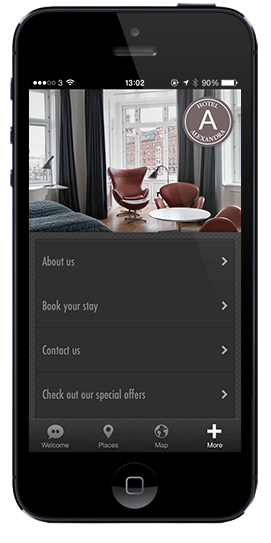 Concierge in your pocket
Triptale and Hotel Alexandra collaborated to create the idea of a app solutions that is a concierge for the boutique hotel. To offer a high quality user-experience and gain higher customer satisfaction, a city guide with emphasis on design was added to the app.
As many of the hotel's guests are business travelers, they want to experience design both inside the hotel as well as outside it. Triptale create a mobile app solution for Hotel Alexandra that helps them connect better with their guests through a more personal and design-oriented guide of Copenhagen.
Experience designer Copenhagen – inside as well as outside
The app is both a platform to book a stay with the hotel, offers a detailed look into the fabulously design hotel rooms, and a city guide for the city of Copenhagen. The city guide is filled with designer friendly cafés, restaurants, museums, and other experiences.
An amazing and user-friendly concierge tool, as well as a beautifully designed and convenient city guide – Perfect for their customers!
Features and Integrations
A detail and design-oriented mobile app solution, built specifically for Hotel Alexandra's specifications and needs. The Concierge has a 360° degree view of a selection of the rooms, for the customers to get acquainted to. Easy and simple booking system platform, for a quick and comfortable process of booking a stay with the hotel.
Triptale aims at providing and developing solutions built for our customers' customers utmost convenience. As well as a backend solution providing a smooth operation for our customers.
The city guide is a feature added by Triptale, for a better customer satisfaction and reviews. The more the hotel provides for the customer, the better the customers' experience.
Get an idea of what Triptale can do for you! 
An overview of the mobile app solution can be see here. For a more detailed look at what we can do for your sector or business, see our work here.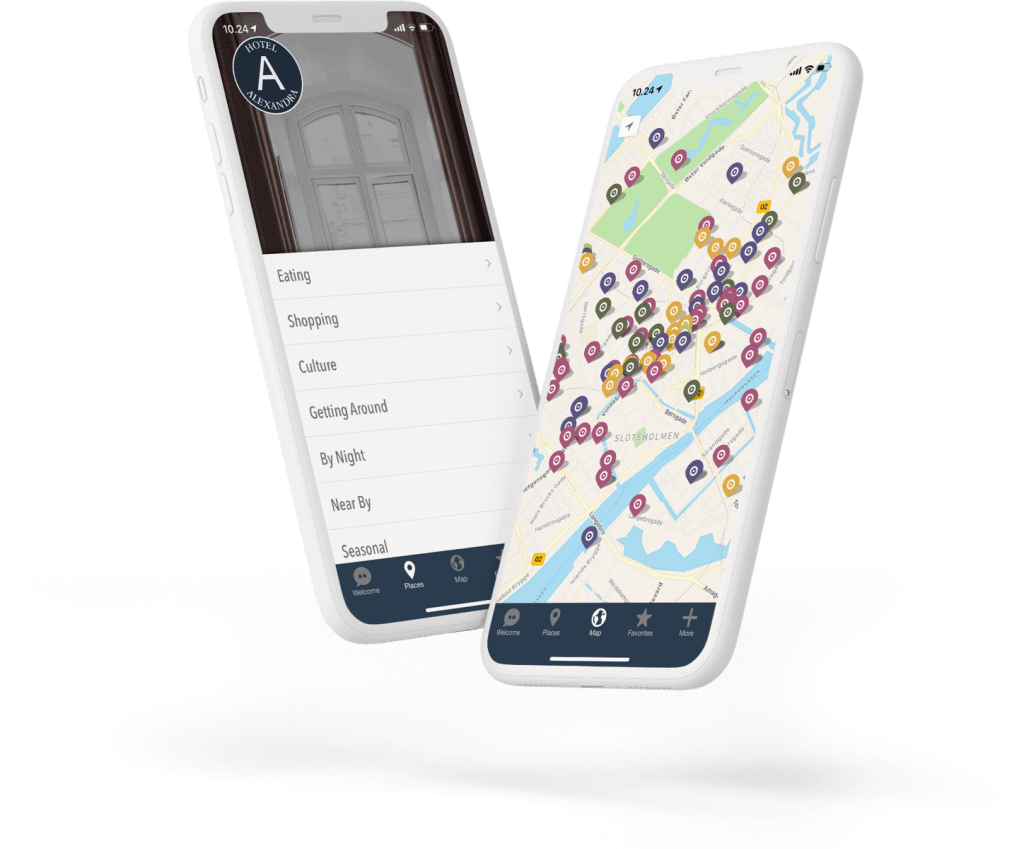 What does Hotel Alexandra think?
"We needed a reliable and design-friendly mobile app developer to provide us with the desired solution. After receiving the final product from Triptale, we can say with confidence that they delivered the perfect product.
We are over the moon with the app. It provides our visitors with a bigger and better experience of both the hotel and Copenhagen.

This has helped us amplify our hotel concept through related experiences in the public space. The app is a great supportive element to our brand!"
– Jeppe Muhlhausen, Managing Director at Hotel Alexandra.