+20.000
App downloads
50%
Less support requests
12
Different languages
Destination Bornholm thrives with a specially designed website and app
Bornholm's tourism industry is experiencing a steady and considerable rise in the past few years.
To accommodate the tourists' needs, Destination Bornholm and Triptale launched a new website and app, giving a whole and detailed overview of all that takes place on the island.
The new website and app has been a major success – translated into longer tourism season, higher exposure and revenue, and more jobs for the local communities.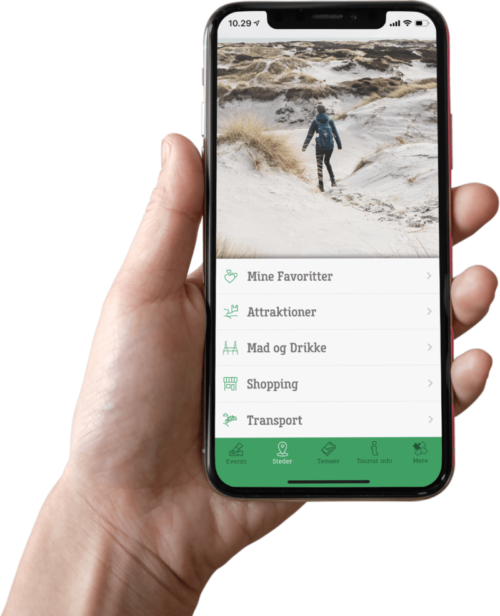 Everything tourists and locals want - in one app
Bornholm is the Danish version of the ideal island life – a sweet balance of outstanding beauty, close communities, unique food, and slow and peaceful rhythm of life.
Bornholm hides rich culture, breathtaking nature, friendly hospitality, and food experiences one can't have anywhere else.
All that and more makes Destination Bornholm one of the most popular tourist destinations in Denmark. The island was recently chosen to be one of the best vacation islands in the whole of Europe.
With so many things to do and see, an elegant overview was needed. As an answer to that, Triptale designed such a solution with everything tourists and locals might want.
Elegant solution promotes longer tourism season
Triptale and Destination Bornholm has been working together since 2016, with the aim to help achieve an easy and clear overview of the island's happenings. By building an attractive website and app, Triptale and Destination Bornholm found a way to easily show the variety of activities and delightful gems the island has to offer. Both the website and the app are directly promoting small businesses, initiatives, and events, so while tourists enjoy Bornholm's riches, the local communities enjoy rising engagement and prosperity.
Get a feel of how the new platforms advanced Destination Bornholm's web activity:
298% more visitors on the website (2017-2019)
254% more visitors from organic search (2017-2019)
205% more page views – 2.2 million in 2017, 7 million in 2019
150,000 clicks on links to local businesses from Destination Bornholm's website.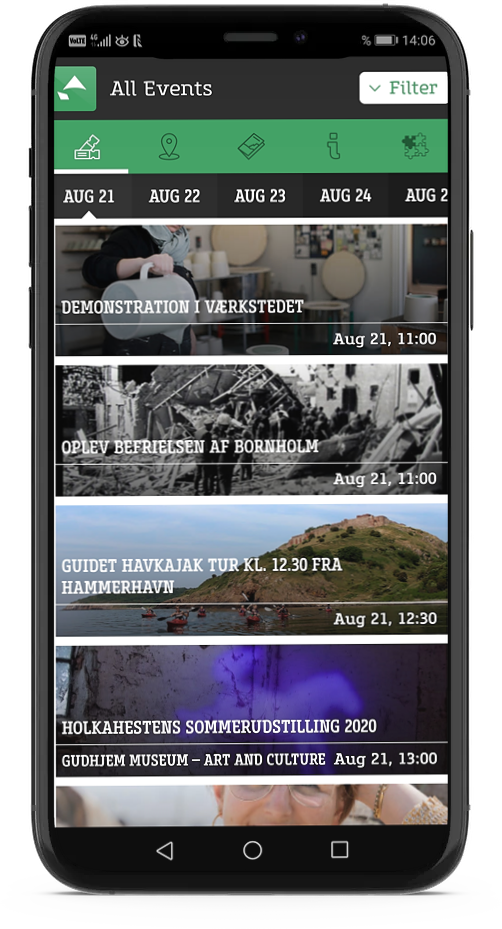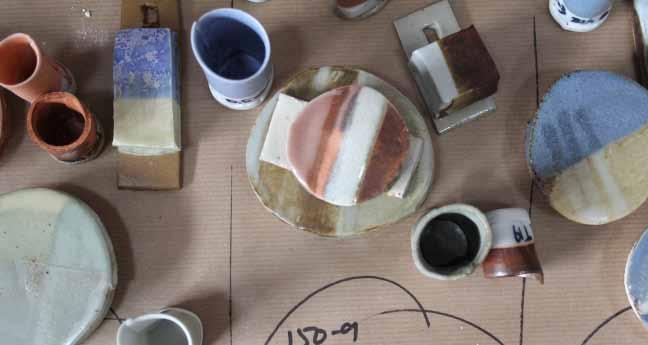 Our favorite success stories
As much as these numbers are impressive, real businesses make much better impressions. The following two examples are some of our very own favorites. Both celebrate the uniqueness of Bornholm and with the help of a profile on Destination Bornholm site both businesses has experienced high engagement and growing popularity. Both businesses are now operating for longer periods and enjoy a longer busy season than before.
Arts and crafts association Bornholm – click here.
Christian's Island ferry – click here.
What you get with Triptale
Full overview of all events, activities, and happenings.
Tours, routes, and themes.
Save favorites and create individual routes on an interactive map.
Find places to eat, drink, and sleep in one place.
Allow updates, news, highlights, and more.
Integrate with website and social media accounts.
Create a digital community under your brand.