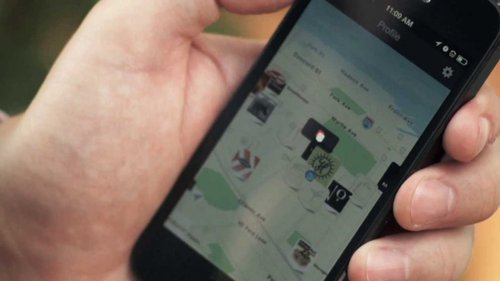 "As smartphones become ubiquitous among travelers, DMOs and SMBs can attract and retain customers by offering mobile features that guide travelers through their destination, not just to their destination"
This was the verdict of eMarketer, based on a new analysis of the usage of mobile to do local searches for restaurants and things to do while traveling.
Almost half have travel apps now
Almost half (43%) of US travelers with smart phones have installed travel apps, and 30% has several of them.
That's in line with the general trend, as most travelers today get their mobile out during their trip. MMGY Global, a travel marketing agency, and Harrison Group have discovered that among US leisure travelers, 62% used their smartphones and 43% used tablets.
Travelers who search are open for suggestions
Travelers use their phones to search for places to sleep, eat and things to do, says a comScore report, which found that two-thirds of local business searches for hotel and travel information in December 2012 were nonspecific, suggesting that people looking for travel information on the local level are seeking suggestions, rather than planning pre-decided activities. This means they are open for new restaurants, hotels and experiences to woo them. This is great news for businesses that have made sure to optimize for mobile search with mobile optimized pages. 
Travel info missing in most hotel apps
Despite the demand for travel-related information most organizations in travel, in particular hotels, have so far failed to provide their guests with this service, this provides an opportunity for DMOs and hotels to engage travelers with this kind of information.
Guests appreciate curated recommendations
One hotel which is leading the charge on this is Hotel Alexandra, a boutique hotel in Copenhagen. The hotel has a distinct Design-focused identity with classic furniture and art all over the hotel. As such, they attract many design-interested travelers.
Hotel Alexandra recently decided to service their design-loving target audience with a custom city guide focusing on design. It includes places to eat and visit that provide a great design experience. All the locations in the guide are personally selected by staff and management at the hotel, who've also taken into account what guests ask for at the front desk most often.
Their app is free, you can check it out here
—-
If you're considering making a in-destination app we'd love to help. Here's some of the 60 apps we've already made with our partners and clients.